Your Trusted Ethylhexylglycerin Supplier and Dicumene Provider
In the world of chemical compounds and additives, finding a reliable ethylhexylglycerin supplier and dicumene provider is crucial for various industries. Zhufeng Chemical stands out as a trusted and customer-focused company that caters to your needs, offering top-quality products and exceptional service.
Ethylhexylglycerin Supplier
Zhufeng Chemical takes pride in being a leading ethylhexylglycerin supplier. Ethylhexylglycerin is a multifunctional ingredient widely used in skincare and cosmetic products. Known for its skin-friendly properties, it is often chosen as an alternative to traditional preservatives. With an unwavering commitment to quality, Zhufeng Chemical ensures that you receive ethylhexylglycerin of the highest purity, meeting industry standards.
Benefits of Choosing Zhufeng Chemical as Your Ethylhexylglycerin Supplier
1. Product Quality: Our ethylhexylglycerin is manufactured with the utmost care, ensuring purity and safety for use in cosmetics, skincare, and personal care products.
2. Reliable Supply: Zhufeng Chemical maintains a robust supply chain to ensure that your business never faces disruptions due to shortages.
3. Competitive Pricing: We offer competitive prices without compromising on product quality, helping you maintain cost-efficiency.
4. Exceptional Customer Service: Our team is committed to providing you with personalized service and addressing your specific requirements promptly.
Dicumene Provider
Dicumene, a flame retardant widely used in the plastic and rubber industries, plays a vital role in enhancing fire safety. Zhufeng Chemical is your trusted dicumene provider, offering a consistent supply of this essential product.
Why Choose Zhufeng Chemical as Your Dicumene Provider
1. Quality Assurance: Our dicumene is produced using state-of-the-art processes, ensuring high purity and effectiveness as a flame retardant.
2. Timely Deliveries: We understand the importance of on-time deliveries, and we are dedicated to meeting your production deadlines.
3. Expertise: With years of experience in the chemical industry, we provide you with expert guidance and support to help you make informed decisions about dicumene usage.
4. Customized Solutions: We understand that every customer has unique needs. At Zhufeng Chemical, we tailor our services to your requirements.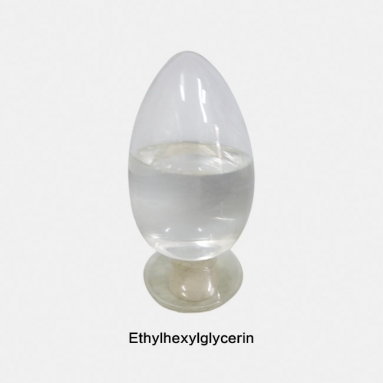 Ethylhexylglycerin Supplier and Dicumene Provider Frequently Asked Questions (FAQs)
Q1: How do I place an order with Zhufeng Chemical?
A1: Placing an order is easy. You can reach out to our sales team via email or phone. We will guide you through the process and ensure a smooth transaction.
Q2: What is the minimum order quantity for ethylhexylglycerin and dicumene?
A2: The minimum order quantity may vary based on your specific requirements. Contact us to discuss your needs, and we will provide you with the necessary details.
Q3: Does Zhufeng Chemical offer product samples?
A3: Yes, we do offer product samples. Contact us, and we can arrange for samples to be sent to you for evaluation.
Q4: Are Zhufeng Chemical's products compliant with industry regulations?
A4: Yes, our products meet stringent industry standards and regulatory requirements. We ensure that our ethylhexylglycerin and dicumene products are safe for their intended applications.
In conclusion, Zhufeng Chemical is your one-stop destination for high-quality ethylhexylglycerin and dicumene. We prioritize product quality, reliability, and exceptional customer service to meet your business's needs. Whether you are in the cosmetics and skincare industry or require flame retardants for plastics and rubber, we are here to serve you. Contact us today to discuss your requirements and experience the Zhufeng Chemical difference.